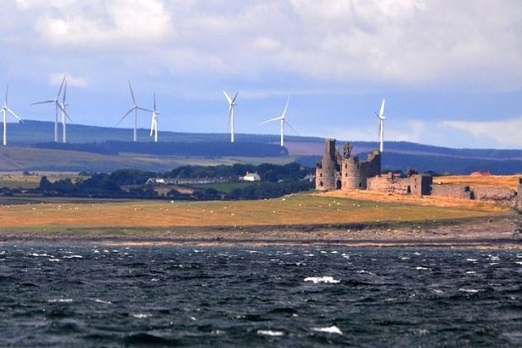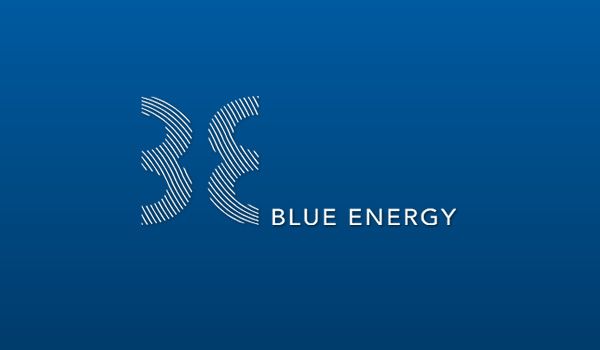 Blue Energy / Innogy
Wandylaw wind farm is situated in Northumberland, England.
---
Project Facts and Figures
| | |
| --- | --- |
| Project Value | £1.3 M+ |
| Project Duration | Commissioned August 2013 |
| Services | Wind Farm Electrical Infrastructure, 33 kV Balance of Plant (EBoP), 66 kV Grid Connection (adopted by Northern Power Grid) |
| Market Sector | Renewable Energy, Wind Farm |
| | |
| --- | --- |
| Number of Turbines | 10 |
| Wind Turbine Capacity | 2.05 MW |
| Total Installed Capacity | 20.50 MW |
| Connection Voltage | 33 kV |
| Energy for | 11,200 homes |
| Length of Onsite 33kV Cabling | 6,200 km |
---
Wandylaw Wind Farm scope of work and major design considerations:
Powersystems were responsible for the design, installation, testing and commissioning of the electrical infrastructure associated with this renewable energy wind farm project.
The scope was to design and install a 66 kV outdoor open-terminal substation comprising a 24 MVA 66/33 kV transformer and 33 kV substation building to house the indoor 33 kV switchgear and associated protection and control equipment for both the wind farm and Northern Powergrid. As well as the electrical works for ten 2.05 MW Senvion MM92/2050 wind turbines.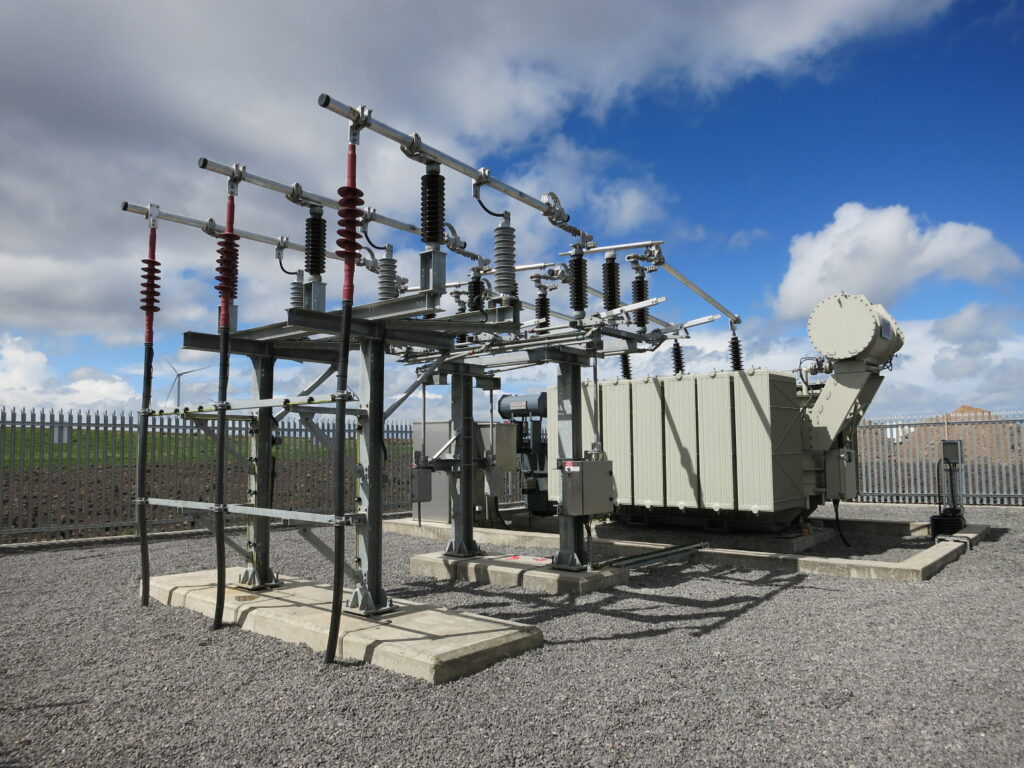 The major items of electrical plant that Powersystems designed, supplied, installed, and commissioned were:
24 MVA 66/33 kV transformer and ancillary plant
66 kV cable sealing ends
66 kV disconnectors
66 kV protection panel for protection and control of the grid transformer, including auto-voltage regulation (AVR) relay.
Commissioning of interface signals between Northern Powergrid and the Senvion SCADA system
33 kV 3-panel indoor switchgear and associated protection equipment
33 kV 50 kVA auxiliary/earthing transformer
33 kV neutral earthing resistor (NER)
Cable laying of 33 kV, fibre optic and earth cables
Earthing and lightning protection systems at the substation building and ten wind turbines
33 kV cable terminations onto the 33 kV switchgear at the Senvion MM92 wind turbines
Energisation and operation of the wind farm in accordance with Powersystems Electrical Safety Rules
Wandylaw Wind Farm development:
Wandylaw wind farm is a 20.5 MW capacity wind farm situated about 12km north of Alnwick, Northumberland, England. Granted full planning permission in 2009, the wind power generation site began generating clean renewable energy in August 2013.
The completed site produces enough electricity to power over 11,200 homes. The wind farm was constructed on pasture farmland, but some turbines are on heather moorland and close to areas of plantation woodland. These habitats, and the site's proximity to the protected Northumberland coast, presented certain ecological and ornithological challenges during the project planning and impact assessment stages.
Powersystems partnerships:
The electrical work was undertaken in partnership with Jones Bros Civil Engineering on behalf of the client, Blue Energy.
How Powersystems helped:
Powersystems were appointed by Blue Energy to design, supply, install, test and commission a new 66 kV substation and carry out the 33 kV electrical balance of plant for the connection of ten 2.05 MW wind turbines.
Powersytems worked in conjunction with Jones Bros Civil Engineering to design a substation building that complied with Northern Powergrid's requirements, and provided the storage, welfare, and security requirements of Blue Energy and the building planning conditions.
The results:
Wandylaw Wind Farm project was officially opened in August 2013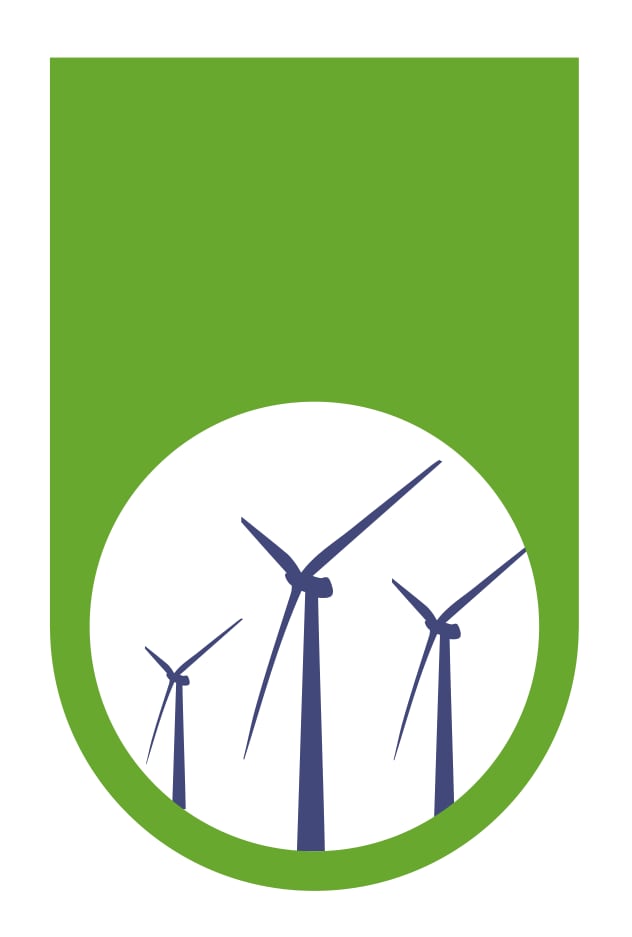 Environmental Benefit
The wind farm provides enough electricity to power over 11,200 homes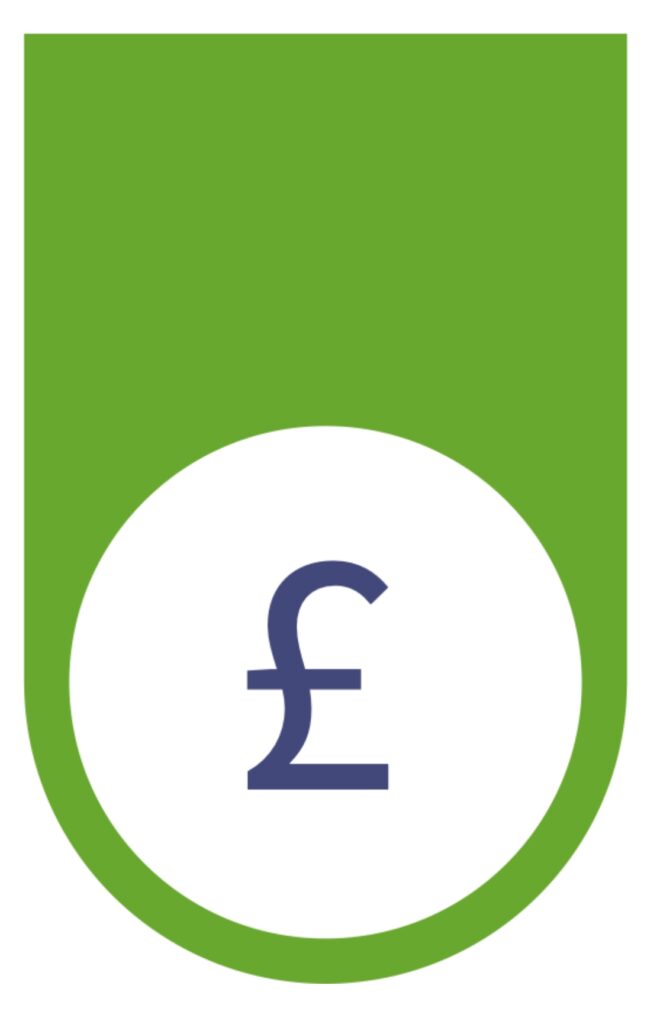 Economic Benefit
The Wandylaw Wind Farm community benefit fund is being made available by Blue Energy, the owners of the Wandylaw Wind Farm, to support projects that improve the local quality of life and community resources for residents
Community funding from the Wandylaw Wind Farm project has been used to improve communications for broadband and transport. These are both aspects to do with preventing isolation and rural poverty. The other areas of high priority were sustainability with renewable energies and improving the thermal comfort of homes.
In Conclusion:
Subtext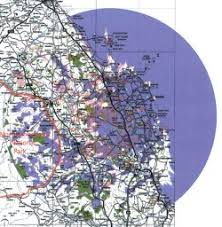 Speak to Powersystems Today
We would love to hear from you and talk through your projects with you