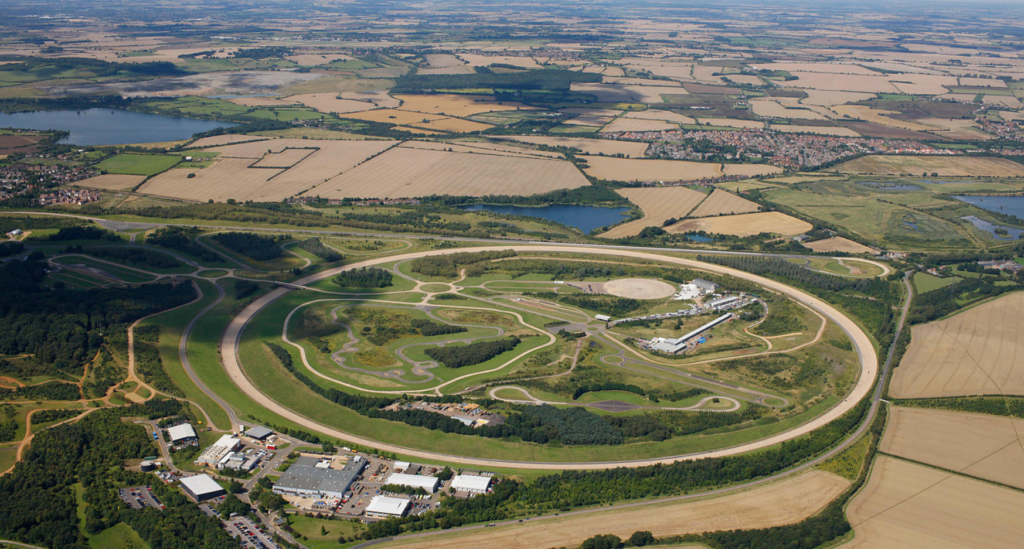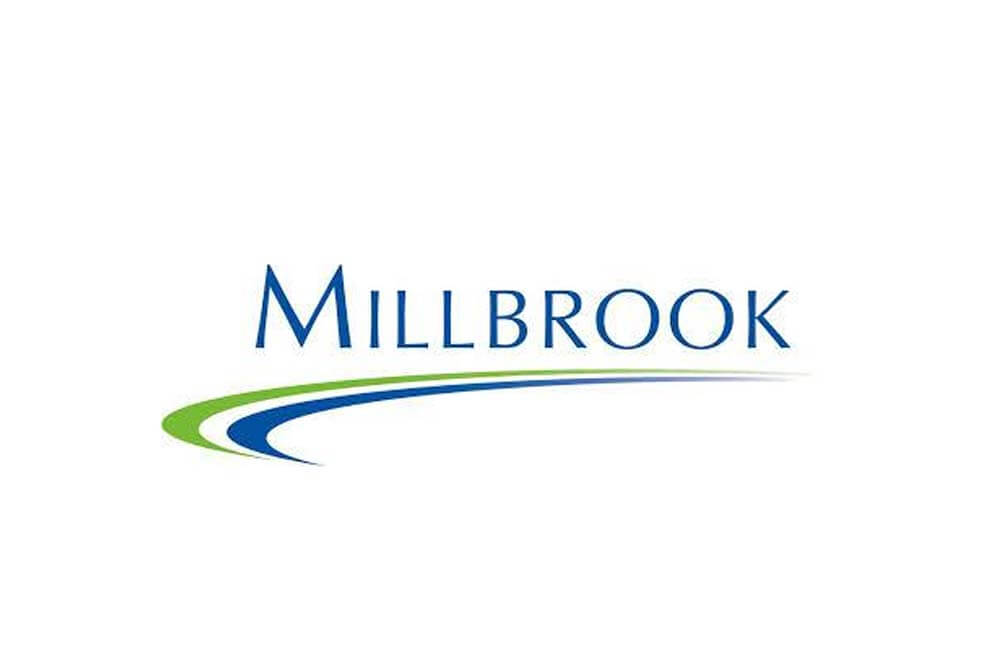 ---
Project Facts and Figures
| | |
| --- | --- |
| Project Value | £380,000 |
| Project Duration | 12 Weeks |
| Services | Private High Voltage (HV) Infrastructure For Battery Test Facility & Powertrain, 5 Substations |
| Market Sector | Electric Vehicle and Battery |
Powersystems are a Lloyds registered (NERS) approved independent connection provider (ICP), who in addition carry out private wire infrastructure project works
Length of Onsite 11 kV Cabling – 1 km
---
Millbrook Proving Ground scope of works and major design considerations:
As a high voltage (HV) engineering contractor Powersystems were chosen as the preferred partner to assume the responsibilities of designing, procuring, installing and commissioning the HV electrical infrastructure for the new Battery Testing and Powertrain facilities at Millbrook Proving Ground in Bedford.
Officially opening in early September 2019, the battery testing facility will be the largest of its kind in the United Kingdom.
During the works, the existing 11kV network was extended to incorporate the two new test facilities and Powersystems engineers worked hard to ensure that their presence on site did not interrupt Millbrook's everyday business operations. Engineers re-routed the electrical supply to the various other test centres at Millbrook allowing works to be carried out safely and without the need for any outages.
Further to this, engineers also carried out directional drilling works below the high speed test track – all whilst vehicles were still being tested.
The main scope of works undertaken by Powersystems at Millbrook was the following:
Provide design engineers to design the network extension to suit the prospective load demands required by the new facilities
Carry out protection studies to ensure that the extension of the existing network would integrate well with the overall electrical protection of the existing site
Conduct earthing studies to aid the design of a safe earth grid
Installation of 1 km of new 11 kV cabling , a section of which was installed via directional drills under various car test tracks and roads
Install 3 no. new 11/0.4 kV transformers
Install 3 no. new Ring Main Units
Procure bespoke new substation GRP housing on site
Install additional earthing material to support the updated network
Supply Senior Authorised Person (SAP) to carry out HV switching operations during the works
Supply Commissioning Engineer to carry out the final testing and commissioning of the network
Provide cable jointing team to carry out HV cable joints and terminations
Thanks to Powersystems, Millbrook Proving Ground now have the HV infrastructure in place to support their new test facilities as well as a robust and reliable electrical network throughout their site. The facility also complements Millbrook's expansion into the USA, where they will support future electric vehicle development.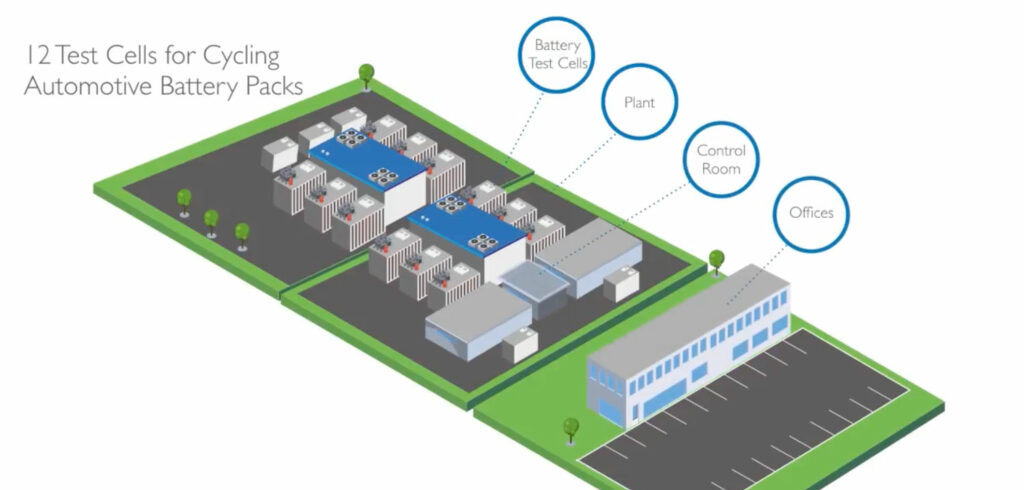 Millbrook Proving Ground battery facility:
Millbrook Proving Ground has a range of test facilities for full vehicles, tyres and components and attracts clients who are leaders in automotive and defence industries.
Powersystems' delivery of the new battery test and powertrain facilities has upgraded the site ready for the future of automotive development. These new additions will complement what is already at Millbrook Proving Ground which comprises of the following:
A wide range of outdoor and indoor test tracks totaling over 70 km in distance
Engine dynamometers to measure engine torque, speed, and used to calculate instantaneous power
Environmental chambers where vehicles are exposed to the most extreme temperature conditions found across the globe
e-motor and e-axle test cells to support electric car development
Portable emissions measurement systems (PEMS).
Structural test laboratories which provides validation testing of systems and components such as vehicle body and vehicle chassis systems.
Crash laboratories (including a state-of-the-art ServoSled) where vehicles are tested to meet Euro NCAP, European, US and other worldwide safety standards
Interior systems laboratories
Millbrook Proving Ground is a convenient test site:
Located in central Bedfordshire, Millbrook Proving Ground is a geographically convenient test site for customers all over the United Kingdom, Europe and beyond. Millbrook is a one-stop shop for the development of electric vehicles and propulsion systems. Millbrook also operates sites in Leyland, UK and Michigan, USA, which specialise in e-motor and inverter testing
Investment in facilities:
Significant investment in facilities has been made for testing advanced low emission vehicle technology. Its battery and propulsion systems test capabilities help bring new hybrid and battery electric vehicle powertrain technologies to market sooner. It has now installed 12 battery test cells, which will be expanded over time at Millbrook Proving Ground, each able to test automotive battery packs up to 1100V, 1400A, 750 kW over a temperature range of -40°C to +90°C. These will be controlled via Millbrook Revolutionary Engineering's automation system, REPS.
Millbrook focus on safety, performance and durability:
Millbrook focuses on the safety, performance, durability and understanding of battery technology. It is able to replicate battery abuse scenarios and cycles to push a battery to its limits, helping developers to understand, anticipate and eliminate failure modes. Battery abuse tests include mechanical and thermal shock, over discharge, over charge, vibration, radiant heat, dust ingress, fire resistance, corrosion and mechanical crush, meeting a range of UN38.3 and Reg100 requirements.
Examples of battery tests at Millbrook include studying the effects of slow and rapid charge / discharge rate on battery life; how batteries perform in different environmental conditions or at altitude; and replicating electrical, mechanical and thermal duty cycle profiles.
New facility opens:
On the 4 -5 September 2019 Millbrook's Battery Test Facility will be officially opened as the UK's latest, and biggest, private investment in independent battery testing. The facility complements Millbrook's expansion into California, USA, to support electric vehicle development
The facility has been delivering battery durability programmes throughout its commissioning, providing crucial data for battery development. The laboratory consists of 12 battery cycling climatic chambers and supporting infrastructure.
Millbrook has a range of facilities in the UK to support the automotive and transport sectors in testing and developing advanced propulsion technologies, connected and autonomous vehicle systems, and intelligent transport solutions.
The Battery Test Facility complements their battery safety and abuse test offering and assists in positioning the UK as a world leader in shaping the future of mobility and clean growth.
How Powersystems helped:
As leading experts in HV design and installation, Powersystems were delighted to bring value engineering expertise to Millbrook's Battery Test Facility, which when officially opens will be the UK's biggest, independent battery testing. The facility complements Millbrook's expansion into the USA, to support electric vehicle development.
Powersystems mobilised the appropriate resources and successfully delivered the project against constricted timescales. As well as co-ordinated with the incumbent civil contractor to provide transformer bunds, cable trenches and directional drill under the high-speed test track.
Liaison with Millbrook Estates staff at all times to ensure that the HV supply network to all Millbrook premises was undisturbed during the works.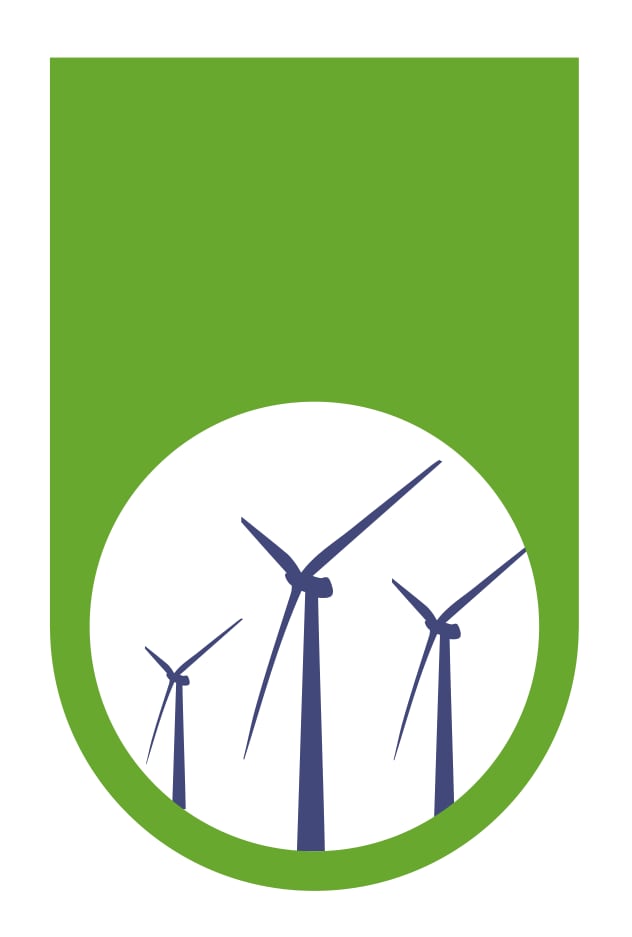 Environmental Benefit
The project supports the acceleration in a sustainable shift to lower carbon, cleaner vehicles and fuels and will ultimately create opportunities for UK business
A move towards net zero targets
Continued development of vehicle charging technology infrastructure
In Conclusion:
The work was completed on time and to budget ready for the official opening in September 2019.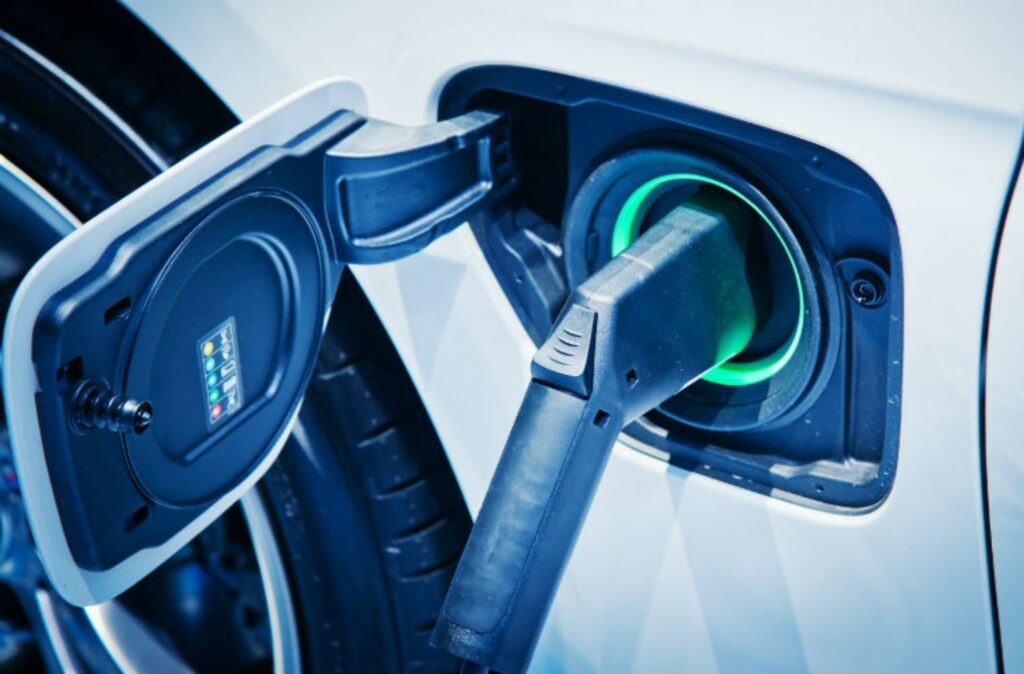 Speak to Powersystems Today
We would love to hear from you and talk through your projects with you