Powersystems is one of the leading high voltage specialist electrical engineering companies in the UK, established in 1977
We possess 46 years proven experience and deliver successful projects across a wide range of industries, including renewable energy, commercial and industrial, electric vehicle, generation, nuclear and grid stability
Our team of highly skilled and dedicated staff work closely with our clients to understand their requirements and objectives to deliver quality electrical infrastructure projects that are innovative, sustainable and exceed expectations
Of upmost importance on all of our electrical infrastructure sites and projects is the safety of our employees, our subcontractors and the communities in which we work
Powersystems the early days
When the two founding partners Derek Earby and Mike Wilsmore were working for the Midlands Electricity Board as specialist engineers, they saw a gap in the market for a private company to provide high voltage electrical services. In the early days providing services to local business such as Lister Petter Ltd., Rolls Royce and British Aerospace. Registering as the first Independent Connection Provider (ICP) in 1997 enabled the company to complete grid connections, previously only carried out by Distribution Network Operators (DNO).
Powersystems became an employee-owned business in 2019 when an Employee Owned Trust (EOT) purchased the company form Derek Earby and Stuart Wilsmore.
Take a look at our history timeline.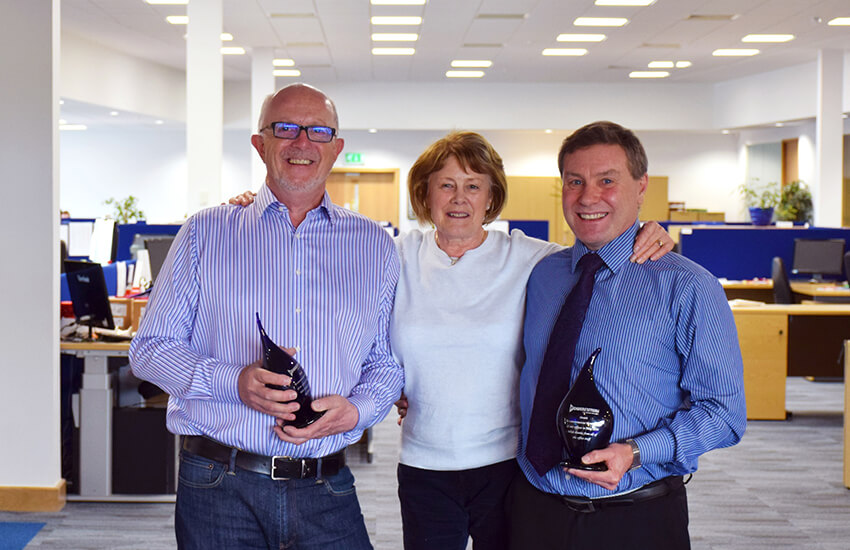 Specialists in power installation powered by partners
Today, Powersystems is one of the leading specialist high voltage (HV) electrical engineering companies established in 1977. As a highly trusted partner of our clients, Powersystems has grown by a reputation of excellence to become a major force in the design and installation of high voltage infrastructure across the United Kingdom.
Delivering the right result for you
Investment in the latest technologies and technical training means that we are able to apply the very best in engineering and expertise to provide total power solutions, and offer a complete design and installation package for high and low voltage distribution, grid connections in the renewable energy, electric vehicle, commercial and industrial, generation, nuclear power and grid stability infrastructure sectors.
As one of the first independent electrical contractors to be accredited by LLoyds for the NERS (National Electrical Registration Scheme), Powersystems are able to provide customers with grid connections under the Ofgem "Competition in Connections" regulations at voltages up to 132 kV.
At Powersystems we are dedicated to ensuring that our engineering projects, products and services meet our customers exacting standards and comply with all relevant legislation.
Powersystems recognises the need to establish and maintain strong working relationships with its valued supply chain partners to build integrated teams early in the procurement process with the appropriate skills, experience and capability to deliver exceptional value solutions.
Our supply chain relationships are characterised by values of; partnership expertise, efficiency, trust, collaboration and continuous improvement. They are aimed at greater integration and improving communications to deliver real benefit for all project stakeholders.
At the core of our operation is a commitment to the highest values of health and safety, welfare, quality and the environment. Our Integrated management systems (IMS)are ISO accredited and our approach is to aim for the best industry practice in all.
Powersystems is led by Managing Director, Chris Jenkins.
Speak to Powersystems today
You can contact us as follows