Electrical engineering early careers
Powersystems offers early green career opportunities to those people wanting to work in electrical engineering, with apprenticeships, a graduate programme, internships, and summer placements available
Powersystems also offers a continuing professional development scheme (CPD) to develop all of the partners throughout the business
You will gain invaluable skills and knowledge and have the support from a team of highly experienced electrical engineers, previous graduates, current apprentices, and a support network from the business operations teams
Through our commitment to skills development, you will have the opportunity to gain various industry-recognised qualifications throughout your career
Close

Powersystems UK were appointed XXXXXXX XXXXXXXX XXXXX XXXXXXXX XXXXXX XXXXXXXX XXXXX XXXXXXXX XXXXXX XXXXXXXX XXXXX XXXXXXXX XXXXXX XXXXXXXX XXXXX XXXXXXXX XXXXXXXX XXXXXX XXXXXXXX XXXXX XXXXXXXX XXXXXX XXXXXXXX XXXXX XXXXXXXX XXXXXX XXXXXXXX XXXXX XXXXXXXX XXXXXXXX XXXXXX XXXXXXXX XXXXX XXXXXXXX XXXXXX XXXXXXXX XXXXX XXXXXXXX XXXXXX XXXXXXXX XXXXX XXXXXXXX XXXXXXXX XXXXXX XXXXXXXX XXXXX XXXXXXXX XXXXXX XXXXXXXX XXXXX XXXXXXXX XXXXXX XXXXXXXX XXXXX XXXXXXXX XXXXXXXX XXXXXX XXXXXXXX XXXXX XXXXXXXX XXXXXX XXXXXXXX XXXXX XXXXXXXX XXXXXX XXXXXXXX XXXXX XXXXXXXX

Close

Dorenell wind farm

XXXXXXX XXXXXX XXXXXXXX XXXXX XXXXXXXX XXXXXX XXXXXXXX XXXXX XXXXXXXX XXXXXXXX XXXXXX XXXXXXXX XXXXX XXXXXXXX XXXXXX XXXXXXXX XXXXX XXXXXXXX XXXXXX XXXXXXXX XXXXX XXXXXXXX XXXXXXXX XXXXXX XXXXXXXX XXXXX XXXXXXXX XXXXXX XXXXXXXX XXXXX XXXXXXXX XXXXXX XXXXXXXX XXXXX XXXXXXXX XXXXXXXX XXXXXX XXXXXXXX XXXXX XXXXXXXX XXXXXX XXXXXXXX XXXXX XXXXXXXX XXXXXX XXXXXXXX XXXXX XXXXXXXXXXXXXXX XXXXXX XXXXXXXX XXXXX XXXXXXXX XXXXXX XXXXXXXX XXXXX XXXXXXXX XXXXXXXX XXXXXX XXXXXXXX XXXXX XXXXXXXX XXXXXX XXXXXXXX XXXXX XXXXXXXX XXXXXX XXXXXXXX XXXXX XXXXXXXX XXXXXXXX XXXXXX XXXXXXXX XXXXX XXXXXXXX XXXXXX XXXXXXXX XXXXX XXXXXXXX XXXXXX XXXXXXXX XXXXX XXXXXXXX XXXXXXXX XXXXXX XXXXXXXX XXXXX XXXXXXXX XXXXXX XXXXXXXX XXXXX XXXXXXXX XXXXXX XXXXXXXX XXXXX XXXXXXXX

Close

Glen Kyllachy wind farm 132 kV

XXXXXXX XXXXXX XXXXXXXX XXXXX XXXXXXXX XXXXXX XXXXXXXX XXXXX XXXXXXXX XXXXXXXX XXXXXX XXXXXXXX XXXXX XXXXXXXX XXXXXX XXXXXXXX XXXXX XXXXXXXX XXXXXX XXXXXXXX XXXXX XXXXXXXX XXXXXXXX XXXXXX XXXXXXXX XXXXX XXXXXXXX XXXXXX XXXXXXXX XXXXX XXXXXXXX XXXXXX XXXXXXXX XXXXX XXXXXXXX XXXXXXXX XXXXXX XXXXXXXX XXXXX XXXXXXXX XXXXXX XXXXXXXX XXXXX XXXXXXXX XXXXXX XXXXXXXX XXXXX XXXXXXXX

Close

Kennox Head wind farm

XXXXXXX XXXXXX XXXXXXXX XXXXX XXXXXXXX XXXXXX XXXXXXXX XXXXX XXXXXXXX XXXXXXXX XXXXXX XXXXXXXX XXXXX XXXXXXXX XXXXXX XXXXXXXX XXXXX XXXXXXXX XXXXXX XXXXXXXX XXXXX XXXXXXXX XXXXXXXX XXXXXX XXXXXXXX XXXXX XXXXXXXX XXXXXX XXXXXXXX XXXXX XXXXXXXX XXXXXX XXXXXXXX XXXXX XXXXXXXX XXXXXXXX XXXXXX XXXXXXXX XXXXX XXXXXXXX XXXXXX XXXXXXXX XXXXX XXXXXXXX XXXXXX XXXXXXXX XXXXX XXXXXXXX
Powersystems electrical engineering graduates are powering the transition to a carbon free future
Powering the transition to a carbon free future whilst continuing to ensure grid stability, security and affordability is one of the greatest challenges of our time.
The energy system is changing rapidly. The UK's net zero decarbonisation targets are accelerating the growth of new low carbon energy sources.
Achieving the goal for 2050 of a secure, affordable and low carbon energy system means deploying technologies that are currently, or soon to be, available, as well as developing new technologies which may have an impact in the future.
Why choose a green career as an electrical engineer at Powersystems?
The renewable energy sector is a fast-growing, innovative, and exciting industry that has a breadth of opportunities and many diverse career paths to choose from. In offshore wind alone, the UK is looking to support 27,000 direct jobs and a further 130,000 direct jobs in the renewables sector by 2030.
Choosing a green career in the renewables sector as a graduate electrical engineer means that you are building our future energy system, powered by clean electricity. This future is better for industry, bill payers and the environment both within the UK and for markets all over the world.
From electrical project engineers, electrical design engineers, commissioning engineers and more – what career path will you choose at Powersystems?
As an electrical engineering graduate, you will gain experience across a variety of specialist discipline areas and immediately work with customers and suppliers on current and future projects at the heart of our business operations.
As a graduate, expect to be given the freedom you want to find your passion within the power industry. With Powersystems you will gain experience in tendering, project management, design and commissioning and be able to tailor your experience with us to suit your interests and goals.
Here we do things a bit differently. There's no corporate nonsense, and no old-fashioned hierarchy. Instead, we work in self-sufficient, autonomous teams. There's no micro-management and no hiding behind fancy job titles. But you'll get tons of guidance and plenty of support from talented, experienced partners from all over the business.
We're going to be upfront – the way we work doesn't suit everyone. But if freedom, autonomy, and life-affirming, head scratching professional challenges rock your world we could be a match made in heaven.
Powersystems graduate programme develops promising young graduates into, electrical engineers, senior electrical engineers, electrical project engineers, SAP & commissioning engineers as well as electrical design engineers.
Why join us?
Powersystems are looking for talented graduate partners who do not want to be pigeonholed, but who are brave enough to try new opportunities, be forward thinking and have the initiative to drive their own career path. We have the breadth of knowledge, expertise, training, and the friendliest team to help you assist in your success and development.
Just like our unique HV engineering company – our bespoke approach to your career is practical and based on experience which will complement the theory you have learned at university. Throughout each project's life cycle, you will gain skills and insight into all aspects of electrical engineering. From the first day of joining our team you will be involved in real work and real projects which will help shape the future of the UK's energy sector.
You will also gain exposure to the business and commercial side of the industry which will help you become a well-rounded engineer.
We all pull together to ensure professional and safe execution of every job and we work tirelessly to provide our clients with the highest quality delivered results throughout the life cycle of their project and beyond.
Each year Powersystems looks to recruit enthusiastic people for its graduate programme who are willing to drive change and add value to Powersystems. Your talent and energy are essential to the future of our high voltage electrical engineering business to continue evolving in a competitive market and to ensure we meet our customers needs.
From our company vision of 'powering the transition to a carbon free future', to UK's most ambitious urban decarbonisation initiatives, demonstrating commitment to building a thriving low carbon economy, we offer exciting opportunities to talented graduates who want to work at the forefront of our business, gaining practical experience and developing in a supportive environment.
Our Powersystems graduate training programmes have been created to support your first steps after leaving university and to help you develop your career. Through a comprehensive induction programme, you will have the chance to gain a complete picture of Powersystems and be involved in real challenges from day one. You will have the opportunity to learn from colleagues who are experts in their field, while always being encouraged to use your initiative
Apply now for our engineering graduate roles starting in autumn 2023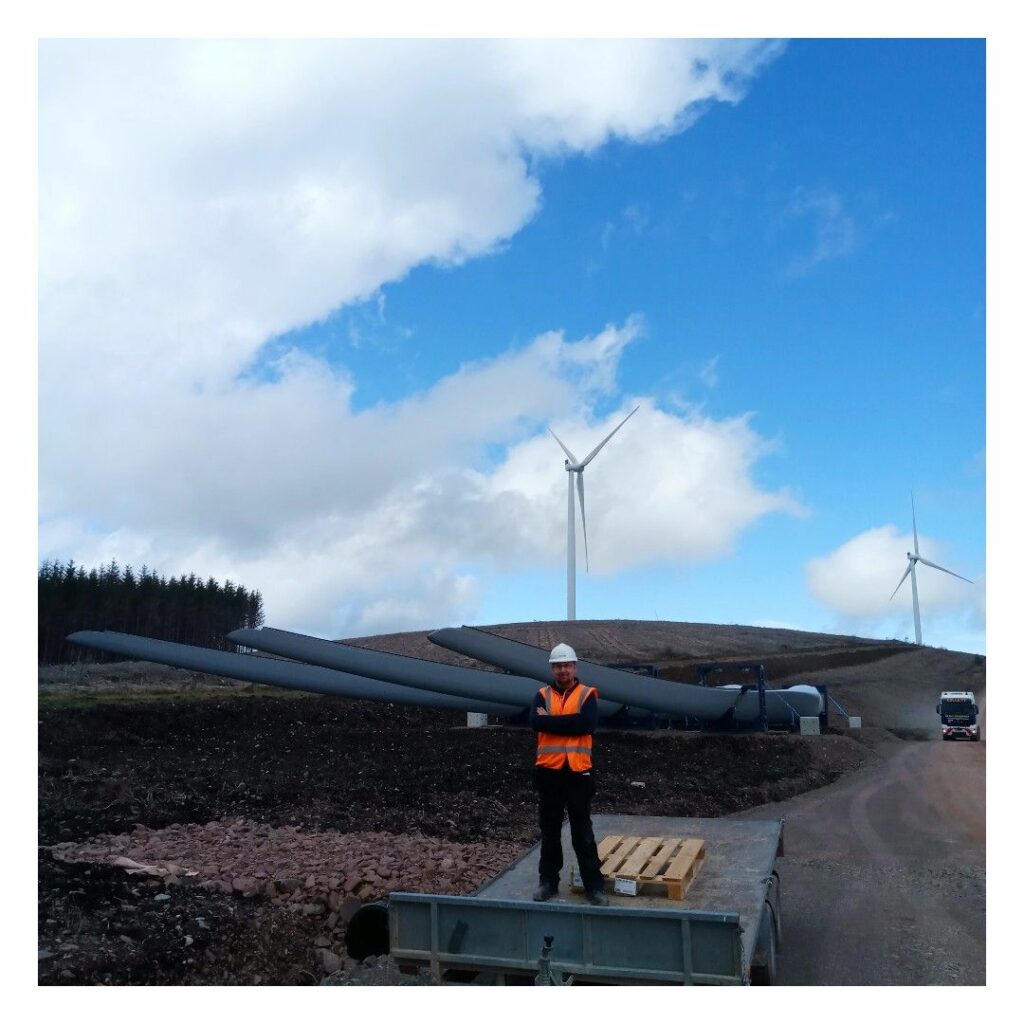 Powersystems electrical installation apprentices
As an electrical installation apprentice, we will introduce you to the many aspects of electrical environments whilst you gain valuable real-life experience working on live practical tasks and projects, across a variety of sectors including renewable technologies, generation, nuclear and industrial and commercial installations
Green apprenticeships across Powersystems offer a foundation from which you are able to experience how the business works and operates, whilst continuing your learning journey and gaining more qualifications within your chosen career path. The business supports week release to college and has work-based assessors who can help guide you through understanding the practical application of many of the theories that you will learn whilst studying.
Apply now for our electrical installation apprenticeships starting in autumn 2023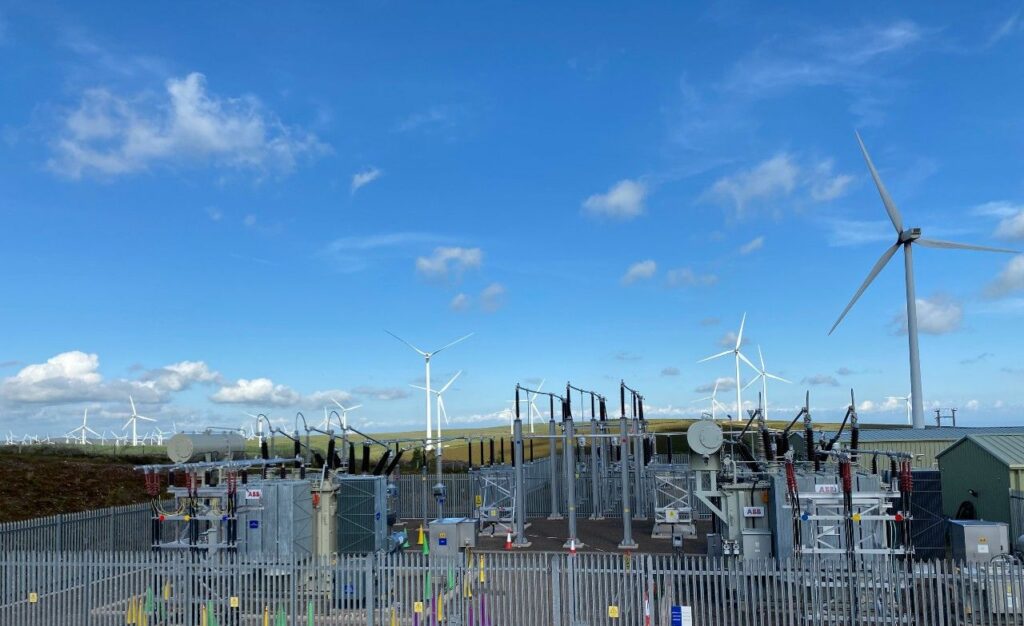 Powersystems engineering internships and summer placement
An electrical engineering internship complements your continuous development and study through project delivery as part of an existing integrated project team within the business.
Apply now for our electrical engineering internships and summer placements starting in Spring 2023
Powersystems continuing professional development
Continuing professional development (CPD) is key to managing your career – it's how you keep up-to-date with current practice, and it drives you to improve your skills and progress into new roles and keeps you employable throughout your working life.
Powersystems is committed to the development of partners throughout the business. As a new graduate engineer, incorporated engineer or chartered engineer, the learning and development framework, guided along with your manager and mentor enables your personal achievement of targets and goals to develop you to become a specialist in high voltage electrical engineering.
CPD will help you to:
achieve your goals efficiently
keep pace with changing technology
achieve recognition
stay in the job market
develop leadership skills and help to influence others
provide evidence of competence when it is required
demonstrate a commitment to your profession
Powersystems is committed to the development of partners throughout the business. As a new graduate engineer, incorporated engineer or chartered engineer, the learning and development eco system enables the achievement of targets and goals to develop you to become a specialist in high voltage electrical engineering
All engineers are required to record their CPD activities for review by Powersystems management. Engineers shall complete a minimum of 35 hours a year based on the following:
T – Training Courses
W – Work Experience
A – Academic Study
V – Volunteering
E – Events and Seminars
S – Self Study
Membership of professional body
As part of your employment at Powersystems, membership of a professional body is included which is typically the Institute of Engineering and Technology (IET).
Speak to Powersystems today
You can contact us as follows