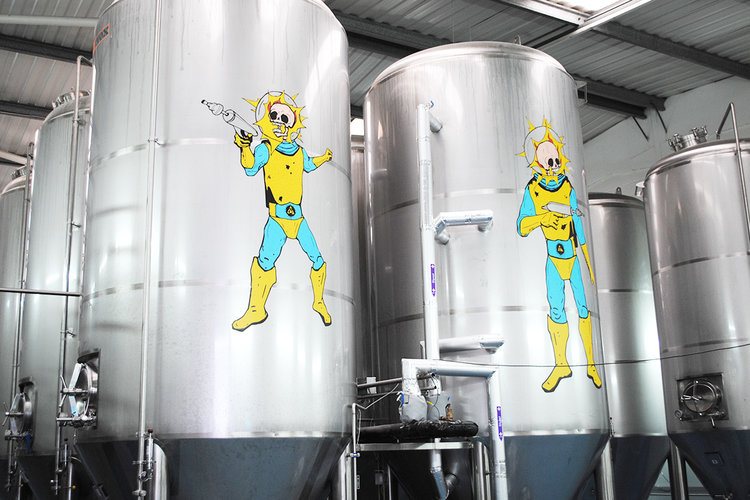 Beavertown Brewery
East Duck Lees Lane, Enfiled
---
Project Facts and Figures
| | |
| --- | --- |
| Project Value | £100,000 |
| Project Duration | 6 Weeks |
| Services | New HV supply, transformer and LV supply. Generator box cables. |
| Market Sector | Commercial and Industrial, Drinks Sector, Brewing |
---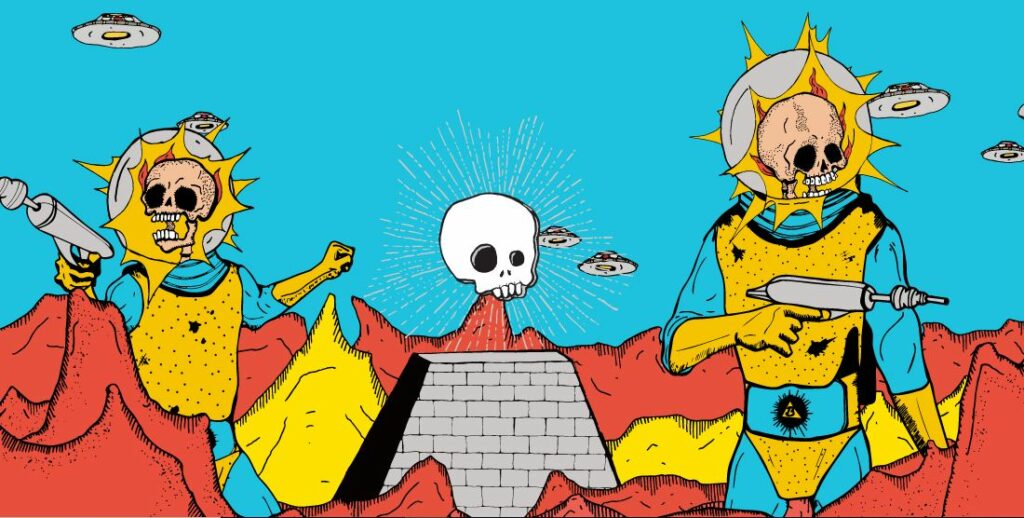 Beavertown Brewery
In London, the idea that things are cyclical shows itself to be true, maybe more so than anywhere else. And such is the case with their brewing culture, as well. The UK–birthplace of the IPA–is witnessing a beer renaissance. A renaissance that had quietly been taking cues from fellow scenes, simmering on the back burner and just waiting to boil over. Where pale ales were once considered traditional styles, and room temperature ESBs were king–now American-influenced, juicy, experimental recipes are being pushed.
At the heart of this growth is North London's Tottenham- based Beavertown Brewery. In the brewery's first three years in business, they moved spaces four times. But with all of this movement growth, the idea to start 'Beavertown' really began nearly 20 years ago, while Founder, Logan Plant was playing in bands touring the likes of the US, Europe and New Zealand. His interest in beer began as a child following his frontman father [Yes, 'Plant', as in that Plant], around pubs in the hills of West Midlands, England. The community aspect of the pub is what drew him, and at the source of those pubs: this mysterious thing called 'beer.'
Fast forward a few years, and Logan was at a crossroads. Choosing beer over music, he went on to form the UK's fastest growing brewery.
In June 2018, it was announced that Heineken N.V. would be buying a minority stake, so that Beavertown could spend £40 million on a new brewery and visitor site. The new brewery will have a capacity of 450,000 hectolitre, a ten-fold increase in their previous capacity, and would create 150 jobs in London.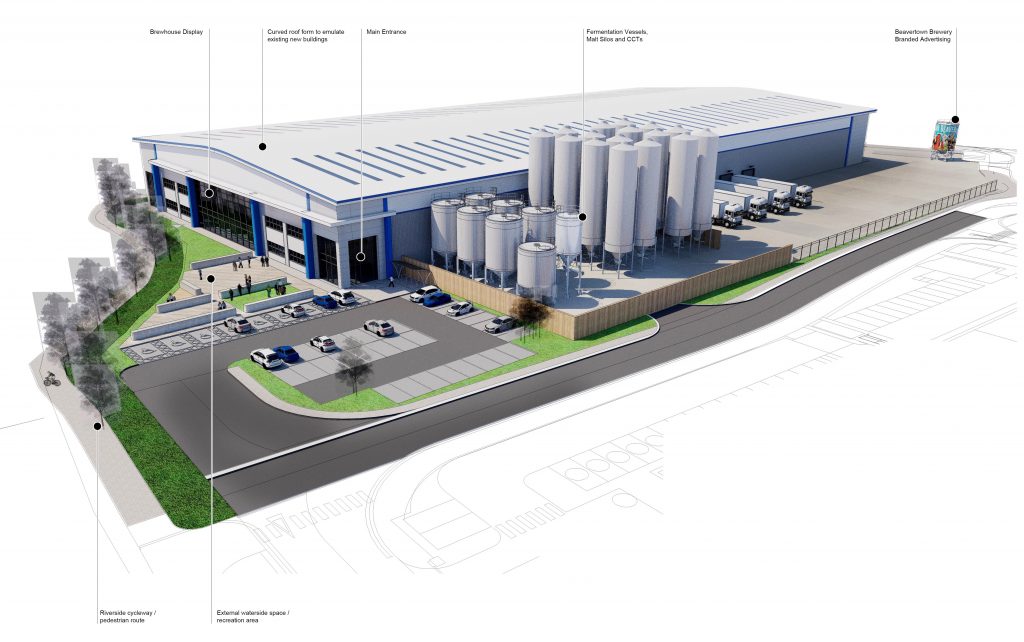 It's been a busy time for the North London company. 2018 saw the Beavertown Brewery strike a deal with Tottenham Hotspur to open a microbrewery and taproom at the club's new stadium – which was, they said, a 'Premier League first'. Heineken is Tottenham's official beer partner.
Powersystems Partnerships:
The electrical work was undertaken in partnership with HWM Building Services on behalf of the client, Beavertown Brewery.

Beavertown Brewery scope of work and major design considerations:
The main scope of works was to install a 2000kva HV/LV transformer with close coupled HV circuit breaker and LV connection box.
Firstly the clients engineers required the ability for the incoming High Voltage (HV) electrical supply to be isolated and earthed on the client private 11 kV electrical system. This avoided the need to bring the local District Network Operator (DNO) onsite to isolate and earth the DNO 11 kV, metering circuit breaker for isolation purposes. This benefit gives the client greater flexibility to Isolate and earth their 11 kV incoming supply and place this under the client control, as opposed to the DNO.
Powersystems met these criteria by providing an 11 kV isolator switch, by doing so offering all the isolation and earthing capabilities required without the added costs an 11 kV circuit breaker would have incurred. The disconnector was factory close coupled and fitted by the transformer manufacturer. Allowing the transformer to be delivered as a composite unit.
A 2000 KVA cast resin transformer provides nearly 3000A to the site
A 2 tier ladder rack system 900mm wide was designed to carry the 34 x 500mm2 LV cables
The 2 tier ladder rack system was 3m above ground floor level to allow a pedestrian walkway underneath it
Both sets of LV cabling comprised of 17 x 500mm2 single core cables having 4 cables per phase with 4 cables for the neutral and a single earth cable
Powersystems are a Lloyds registered (NERS) approved independent connection provider (ICP), who in addition carry out private wire infrastructure project works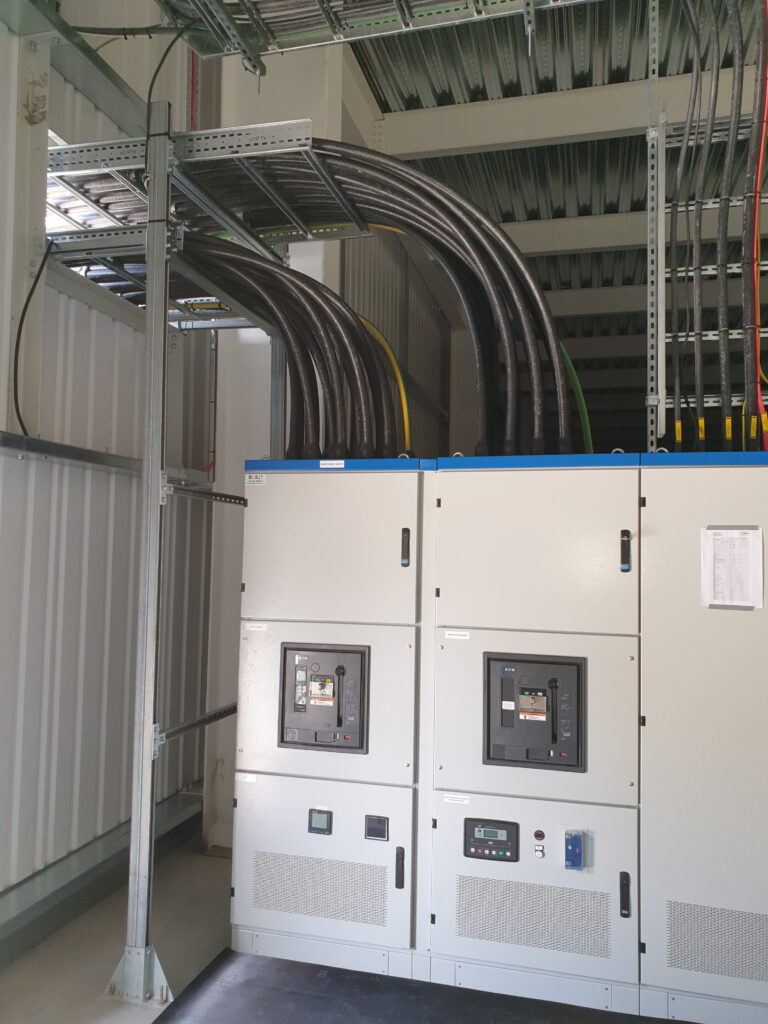 How Powersystems helped?
As leading experts in HV design and installation, the LV circuit design was carried out by our in-house design team.
Design considerations included; the rating of power cables when factoring de-rating of circuit cables. As well as providing an installation allowing for pedestrian access by installing on a high- level cable bridge support, separating circuits for both the main feeder circuit and generator cables, and to design a restricted earth fault protection (REF) scheme for the protection of extended LV circuits in the event of an earth fault within the protected zone.
In Conclusion:
Powersystems were delighted to meet the critical milestones of this project enabling the client to increase the power supply to ultimately upscale the Beavertown brewery business. The work was completed on time and to budget ready for the first production of beer due for March 2020.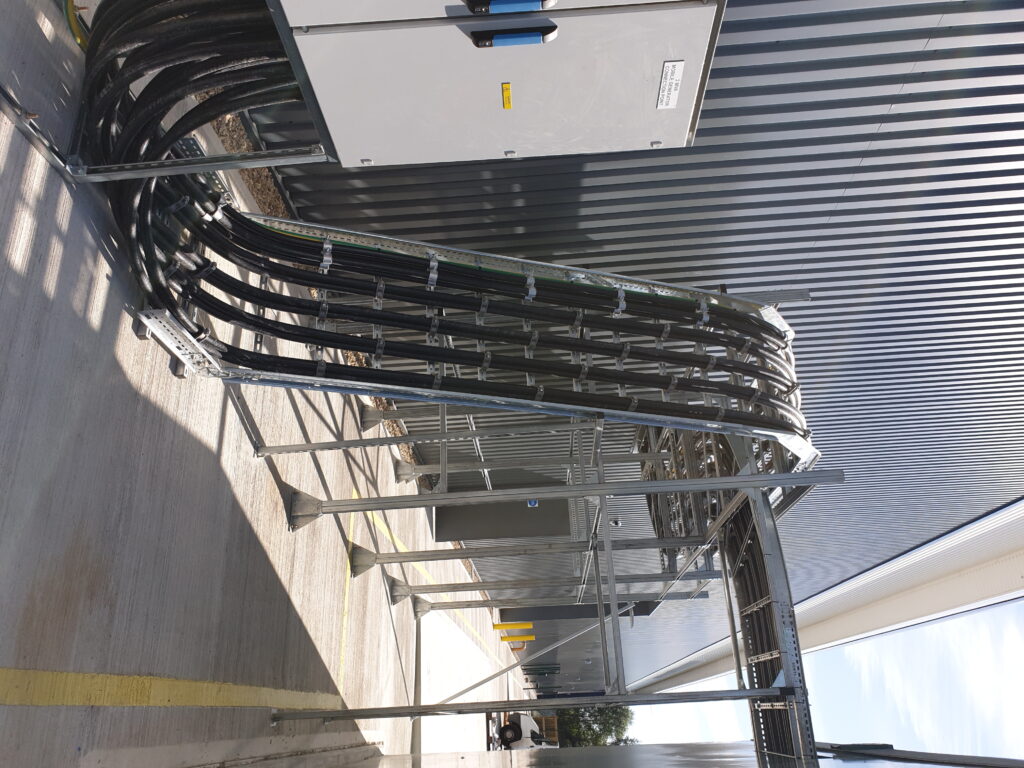 Speak to Powersystems Today
We would love to hear from you and talk through your projects with you