Powering the transition to a carbon free future, Powersystems are delighted to announce the electrical contract award for the Ray Wind Farm Battery Project.
In 2016 Powersystems successfully completed the construction of the electrical infrastructure and grid connection for Vattenfall's 54.4 MW Ray Wind Farm, located on the Ray Estate near Kirkwhelpington in Northumberland.
In 2022 Powersystems return to the Ray Wind Farm site to design and construct the infrastructure to co-locate a 20 MW / 40 MWh Fluence Battery System into the wind farm, which will add flexibility and provide ancillary services to the UK National Grid.
On behalf of the client Vattenfall and working with RJ McLeods one of Scotland's largest privately owned civil engineering and building contractors, Powersystems will deliver the electrical balance of plant works. This will comprise of the main substation 33 kV switchgear extension, BESS switchgear container and 5No 5MVA Inverter transformers.
Powersystems will also be working with the battery technology provider, Fluence who will provide 70 battery cubes.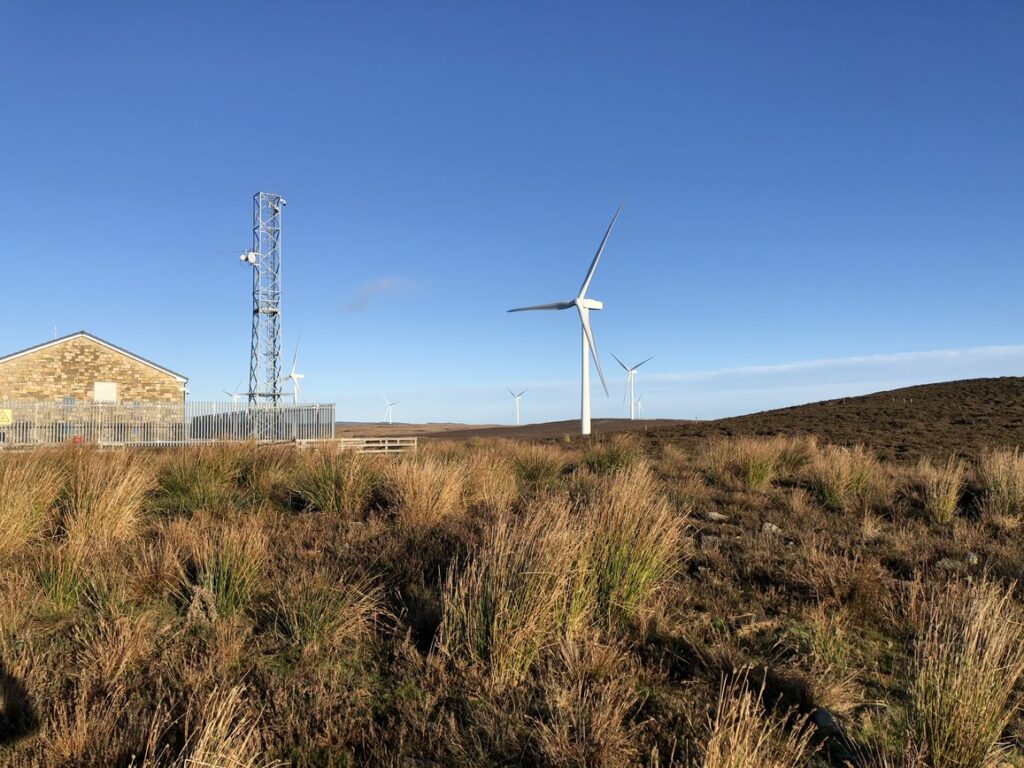 Ray Wind Farm Battery project update
Currently the construction works gather pace on the Ray Battery project site, with the safe delivery and installation of the battery cubes, ancillaries and the site 33 kV substation
The first delivery of the transformers has also arrived to site and have been safely off loaded into position within the battery compound by the Powersystems installation team
This first delivery includes a 500kVA 33kV/415V site auxiliary transformer and 2 x 5MVA 33 kV/690V BESS transformers, the later having twin secondary windings to supply two individual battery rows to each of the 5 battery cores for the site
The Powersystems specialist electrical engineering team will now integrate the assets into the electrical infrastructure with controls and sub metering
Battery storage systems have the potential to play a key role in integrating renewable energy into the power grid.
Vattenfall operates large battery storage systems in combination with wind and solar parks at several locations in Europe. These combined systems, also known as hybrid parks, or hybrid farms, balance the feed-in for greater stability of the power grid.
In the UK, Vattenfall have also developed and built the first commercial 22 MW battery storage which was placed next to the 228 MW Pen Y Cymoedd Wind Farm this was also the first project to combine wind and battery on this scale. The battery provides frequency response services to the UK national grid.
There are several advantages to these hybrid farms. They can be custom-designed, or retro fitted to existing assets to combine multiple technologies, such as wind turbines, solar panels, batteries and electrolysers to produce, store or use fossil-free energy in one location.
Improved grid usage: As wind and solar production are complementing each other in production times, the usage of the available grid capacity can be increased. Additionally, batteries and electrolysers can be used to prevent power curtailments, shift production in time and provide grid stabilising services.
Cost-efficiency: All technologies can use the same infrastructure such as roads, grid connection or substations (and therefore don't need to be built twice)
Efficient land-use: The different technologies are all built at the same location and not scattered. This becomes more important as land is a scarce resource, especially in countries such as the Netherlands, and regional zone planning is becoming more restrictive.
Reduced financial risks: The combination of different complementing technologies increases the diversification and therefore reduces the overall park risks. Long-term, hydrogen can be seen as a natural hedge against volatile energy prices, as soon as Hydrogen Purchase Agreements are in place.
As part of building the UK carbon free future, Powersystems proudly support the design, installation, and commissioning of climate restoration technologies with connectivity in all renewable sectors. Powersystems expect that hybrid farms will play an increasing role in the energy landscape. Therefore, we are excited to be part of the specialist infrastructure teams to install these multiple technologies further. Powersystems are powering the UK to a green recovery, with 6 GW of installed green energy as they play their part helping to decarbonise the National Grid.
Notes to Editors:
Contact Information:
Powersystems are powering the transition to a carbon free future
As a high voltage specialist electrical engineering company with over 46 years (1977-2023) experience Powersystems have grown by reputation to become a trusted force in the design, installation and commissioning of electrical infrastructure across the UK.
Celebrating 25 years as the first Lloyds National Electricity Registration Scheme 's accredited Independent Connection Provider (ICP), Powersystems are capable of delivering contestable grid connections at voltages up to 132 kV.
Since 2000, Powersystems have connected over 6 Gigawatts of renewable energy generation to the UK electricity grid, along with decarbonisation technology which includes; wind energy projects, solar, anaerobic digestion, hydroelectric, electrical vehicle infrastructure, short term operating reserve STOR, combined heat and power (CHP), Grid stability projects like rotating stabilisers, and battery energy storage systems (BESS) as well as commercial industrial private wire networks.
Working with partners, delivering sustainable power solutions, proudly the Powersystems high voltage specialist team have connected 30% of all U.K. onshore wind farms.
At the core of the operation is a commitment to the highest values of health and safety, welfare, quality and the environment. Powersystems Integrated management systems are ISO accredited and their approach under their health and safety 'Priority No.1' brand is to aim for the best industry practice in all.
Powersystems UK Ltd. is an Employee-Owned Business and as such has a keen interest in the well-being of all its employees. They encourage and empower you to be imaginative, share great ideas and be involved in the success of the business.
Speak to Powersystems today
You can contact us as follows