Protecting the health, safety and welfare of our employees and stakeholders; safeguarding the environment and ensuring the quality of our products and services are the cornerstones by which Powersystems operate
We believe strongly that all accidents are preventable and that every customer deserves the highest levels of service possible
We are constantly striving to improve how we do business
Powersystems and its Directors are committed to ensuring that we meet or surpass both legal and ethical obligations in relation to these areas
Health, Safety, Environmental and Quality Statement
Powersystems statement of intent protects the health, safety and welfare of our employees and stakeholders; safeguarding the environment and ensuring the quality of our products and services are the cornerstones by which Powersystems operate.
We believe strongly that all accidents are preventable and that every customer deserves the highest levels of service possible.
We are constantly striving to improve how we do business as we 'Power the transition to a carbon free future.'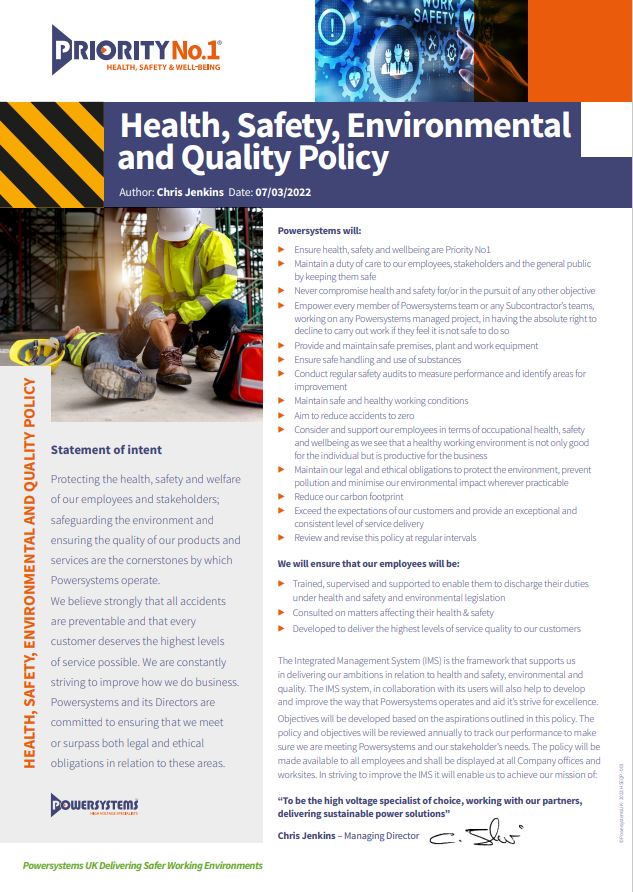 Powersystems will:
Ensure health, safety and wellbeing are Priority No.1
Maintain a duty of care to our employees, stakeholders and the general public by keeping them safe
Never compromise health and safety for/or in the pursuit of any other objective
Empower every member of Powersystems team or any subcontractor's teams, working on any Powersystems managed project, in having the absolute right to decline to carry out work if they feel it is not safe to do so
Provide and maintain safe premises, plant and work equipment
Ensure safe handling and use of substances
Conduct regular safety audits to measure performance and identify areas for improvement
Maintain safe and healthy working conditions
Aim to reduce accidents to zero
Consider and support our employees in terms of occupational health, safety and well-being as we see that a healthy working environment is not only good for the individual but is productive for the business
Maintain our legal and ethical obligations to protect the environment, prevent pollution and minimise our environmental impact wherever practicable
Exceed the expectations of our customers and provide an exceptional and consistent level of service delivery
Review and revise this policy at regular intervals
We will ensure that our employees will be:
Trained, supervised and supported to enable them to discharge their duties under health and safety and environmental legislation
Consulted on matters affecting their health and safety
Developed to deliver the highest levels of service quality to our customers
The Integrated Management System (IMS) is the framework that supports us in delivering our ambitions in relation to health and safety, environmental and quality.
The IMS system, in collaboration with its users will also help to develop and improve the way that Powersystems operates and aid it's strive for excellence.
Objectives will be developed based on the aspirations outlined in this policy.
The policy and objectives will be reviewed annually to track our performance to make sure we are meeting Powersystems and our stakeholder's needs.
The policy will be made available to all employees and shall be displayed at all Company offices and worksites. In striving to improve the IMS it will enable us to achieve our mission of: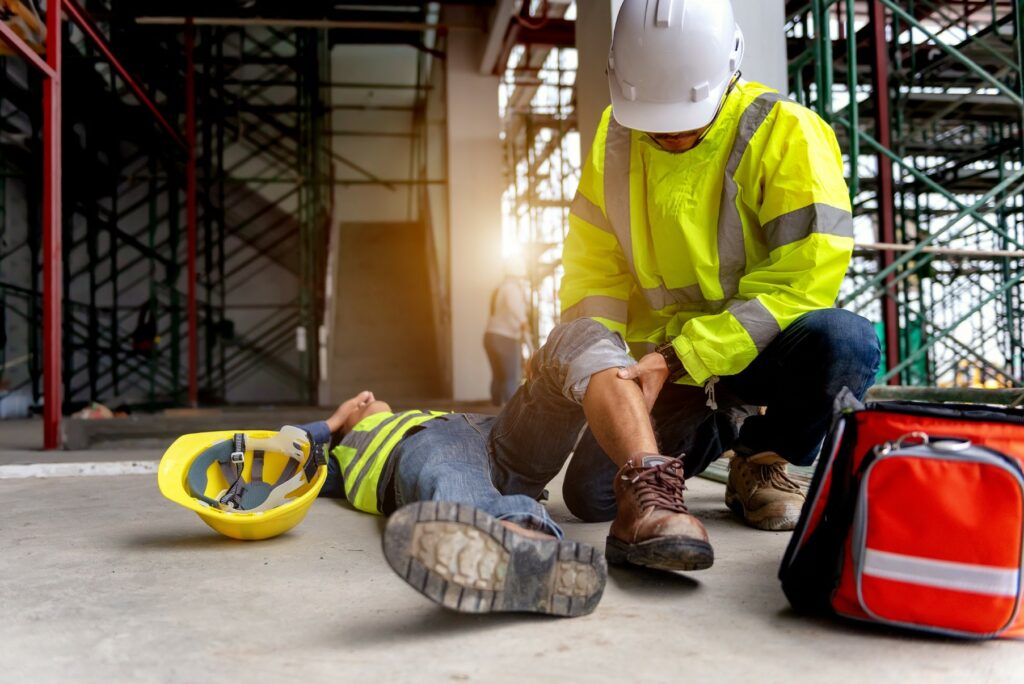 Speak to Powersystems today
You can contact us as follows