The energy sector is facing some of its biggest challenges to date, with growing demand for resilient, efficient, and sustainable power supplies. Battery Energy Storage Solutions are a key enabler of the green energy transition.
Battery storage, or battery energy storage systems (BESS), are devices that enable energy from renewables, like solar and wind, to be stored and then released, or draw energy from the National Grid when demand is low and supply is high. Stored energy can be released when required in periods of higher demand, or during periods of low wind or low levels of light.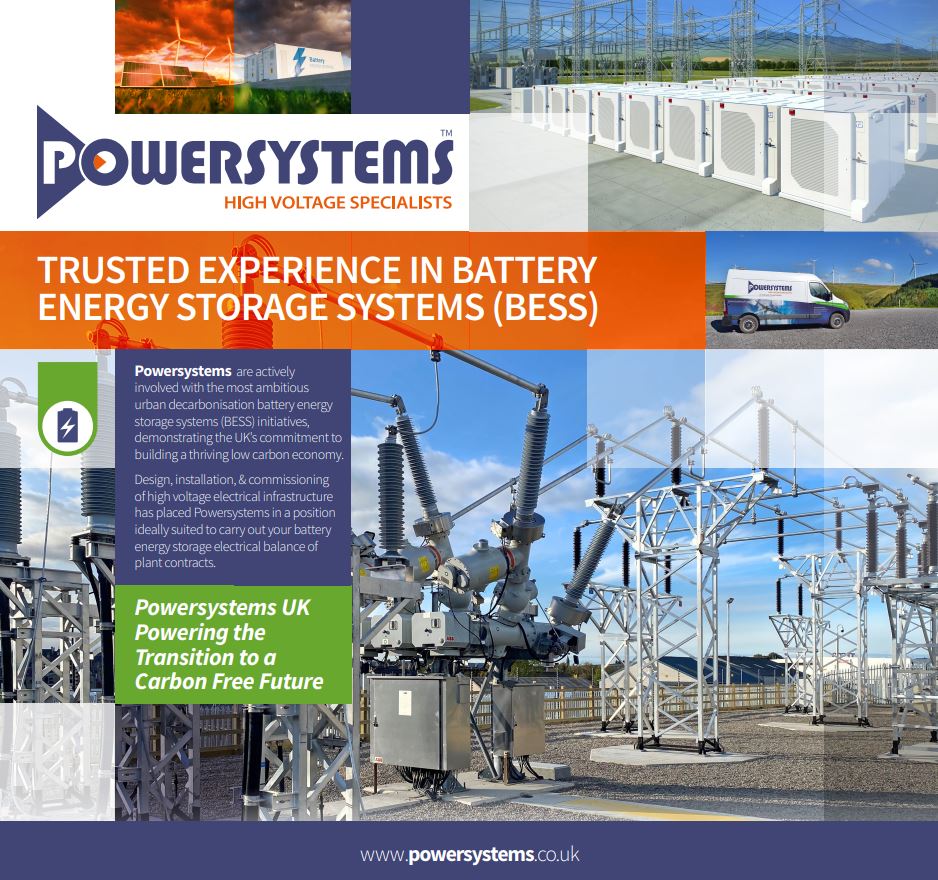 When the sun doesn't shine and the wind stops blowing, battery storage will play an increasingly important role ensuring that your business and home can be powered by green energy.
Temporary loss of electrical power can lead to chaos, financial damage and put lives at risk. Our cities and daily lives consume electricity and without the essential supply from the national grid, widespread havoc would ensue.
The movement towards zero carbon energy is unstoppable
The Intergovernmental Panel on Climate Change has stated that by 2050, 97% of power will need to be generated from renewables – In 2019, the UK became the first major economy to pass laws to end its contribution to global warming by 2050
The UK is undergoing rapid change in the way in which energy is used –
At the end of 2019 there was approx. 900 MW of connected battery storage in the UK. This was significantly short of the National Grids own projections by 2030 needed 2.5 GW – 6 GW Read More: (Future Energy Scenario 2017)
In April 2022 RenewableUK, the trade association for the UK's renewable power industries, announced that the total capacity of commercial energy storage projects in operation, under construction, consented and in the UK planning system stood at 32.1GW, which is almost double the total capacity recorded by RenewableUK's in 2021, where the capacity totalled 16.1GW
Accordingly, the deployment and utilisation of BESS is growing at an unprecedented rate, helping to future proof the UK's energy system, and creating the low carbon infrastructure needed to power more of our lives with clean and reliable energy
Read More: The British Energy Security Strategy, April 2022, details how the UK Government will encourage all forms of flexibility with sufficient large-scale, Read More: long-duration electricity storage to balance the overall energy system by developing appropriate policy to enable investment
By harnessing energy storage we have an opportunity to upgrade to one of the most efficient, productive energy systems in the world. This is central to how we deliver secure, affordable and clean energy now and in the future.
Co-located battery storage
As the UK transitions to net zero, the energy generation mix will become increasingly dominated by intermittent renewable generators, thus promoting a need for greater flexibility within the energy system. Setting up a new site, especially for storage assets, is currently a long and often costly process. Co-location is where multiple renewable generation or storage assets share a grid connection and by co-locating a new asset with a pre-existing one, the set-up process can be made both cheaper and faster.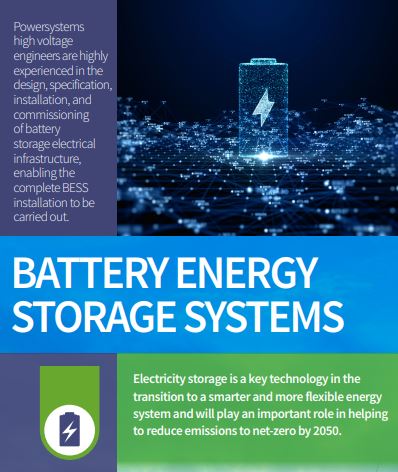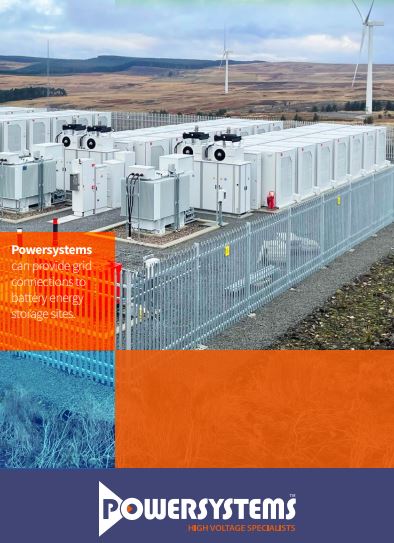 Co-located storage is likely to grow as a proportion of the UK market with 7.2 GW of projects in the pipeline, but structuring deals and offtake agreements presents a complex challenge.
The pairing of solar or wind with storage is at an early stage in the UK. Less than 10% of its 1.7 GW of operational battery energy storage systems (BESS) is co-located with wind or solar, totalling 158 MW. And most existing co-located storage projects have two separate grid connections with a limited amount of shared infrastructure.
There are currently 317 projects totalling 7.2 GW co-located with solar or wind in the development pipeline. Most co-located storage projects pair with solar PV as wind requires much more cycling and a much larger battery.
Project developers are increasingly looking at developing sites which share grid capacity, but this presents a myriad of complex challenges including structuring off take agreements. Powersystems can advise you on how to navigate your co-located storage projects. Read the Ray battery case study below.
Key benefits of Co-location
Co-location can provide a range of benefits to renewable generators and developers, with the key benefits as follows:
Cost savings – Both capital and operational costs can be reduced by sharing existing infrastructure and land. Combining storage and generation assets allows more effective utilisation of connected grid capacity.
Faster grid connection – Currently, a stand-alone storage asset faces a wait for a grid connection beyond 2030, whereas co-location allows assets to come on-line much earlier by utilising an existing grid connection.
Revenue stacking – Storage assets can be used to avoid curtailment of renewable generation assets or to load shift generation output from times when capture prices are low, or negative, to peak times when capture prices are high. Alongside maximising the revenue of the generation asset, a storage asset can also participate in wholesale arbitrage, grid flexibility services, the balancing mechanism, and the capacity market.
Planning permission – Currently the national planning policy requirements in England present a major barrier for new onshore renewable generation. But the policy hurdles do not apply to existing sites, and so co-location of a new asset with an existing one presents a valuable opportunity to bring more onshore renewable generation on-line.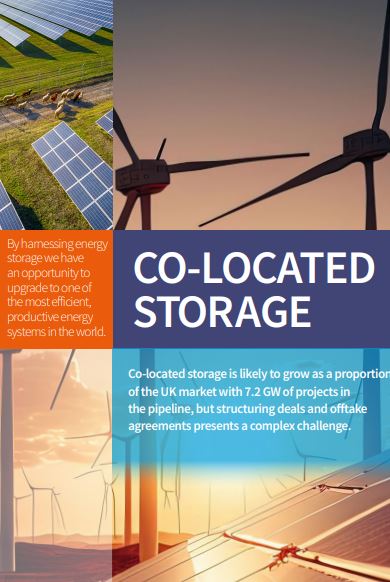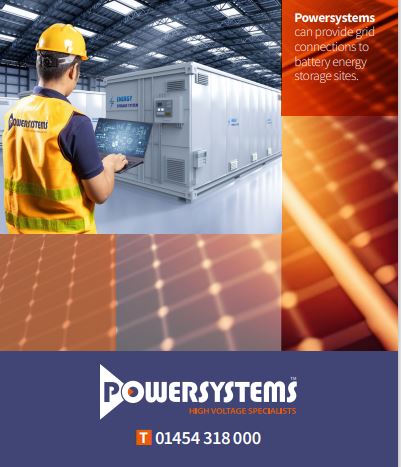 Future of battery energy storage
Energy storage will be a significant enabler of the renewable energy adoption required for the United Kingdom to meet net zero by 2050.
The UK government estimates technologies like battery storage systems – supporting the integration of more low-carbon power, heat and transport technologies – could save the UK energy system up to £40 billion by 2050, ultimately reducing people's energy bills.
The National Grid says United Kingdom could need with as much as 13 GW of electricity storage needed by 2030 to enable huge growth in renewables.
Notes to Editors:
Contact Information:
Powersystems are powering the transition to a carbon free future
As a high voltage specialist electrical engineering company with over 46 years (1977-2023) experience Powersystems have grown by reputation to become a trusted force in the design, installation and commissioning of electrical infrastructure across the UK.
Celebrating 26 years as the first Lloyds National Electricity Registration Scheme 's accredited Independent Connection Provider (ICP), Powersystems are capable of delivering contestable grid connections at voltages up to 132 kV.
Since 2000, Powersystems have connected over 6 Gigawatts of renewable energy generation to the UK electricity grid, along with decarbonisation technology which includes; wind energy projects, solar, anaerobic digestion, hydroelectric, electrical vehicle infrastructure, short term operating reserve STOR, combined heat and power (CHP), Grid stability projects like rotating stabilisers, and battery energy storage systems (BESS) as well as commercial industrial private wire networks.
Working with partners, delivering sustainable power solutions, proudly the Powersystems high voltage specialist team have connected 30% of all U.K. onshore wind farms.
At the core of the operation is a commitment to the highest values of health and safety, welfare, quality and the environment. Powersystems Integrated management systems are ISO accredited and their approach under their health and safety 'Priority No.1' brand is to aim for the best industry practice in all.
Powersystems UK Ltd. is an Employee-Owned Business and as such has a keen interest in the well-being of all its employees. They encourage and empower you to be imaginative, share great ideas and be involved in the success of the business.
Speak to Powersystems today
You can contact us as follows