Powersystems has just completed its 2020 apprenticeship programme and welcomes two new recruits, Archie Whiteford and Sam Lewis.
They will undergo on-site training coupled with block release at college to achieve a recognised qualification as an Electrician.
Apprenticeships Programme at Powersystems
Powersystems is committed to training local talent and providing good career opportunities.  Powersystems offers a three year apprenticeship programme followed by a two year Powersystems training scheme to become an Approved Electrician.
What Are Apprenticeships Programmes?
Apprenticeship programmes are occupational training programmes that combine on-the-job work experience with technical or classroom study. Such programmes are designed to develop useful job skills in individuals entering the work force. These programmes, which are designed to address the need for better trained entry-level workers and help young people make the transition from school to the work world.
Powersystems maintain a thriving apprenticeship programme.
Is an Apprenticeships Programme Ideal for you?
Apprenticeships are ideal if you have a clear idea of the career you'd like to pursue, and you're willing to commit to work and study. Unlike in school, at college or on a traditional degree course, the majority of your learning will be through on-the-job training in your place of work.
To be considered for an apprenticeships programme in England​, you need to be:
aged 16 or over
living in England
not in full-time education
Apprenticeships would suit someone who:
has a clear idea of the type of career they wish to pursue
is willing to commit to work and study, but would prefer a more practical and work-related approach to learning
is ready to start work with an employer, and be based in the workplace most of the time
is well organised and able to cope with the competing demands of work and academic study at the same time
is ready to be assessed through a mix of assignments and written work, including essays, reports, practical exercises, end tests, and exams
No matter what kind of career you want to follow, you need to do your research and find out if you can reach your career goals through an apprenticeship, or if you need/would prefer to study full-time at university or college.
Powersystems welcomes Archie Whiteford   Powersystems welcomes Sam Lewis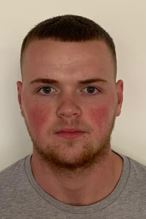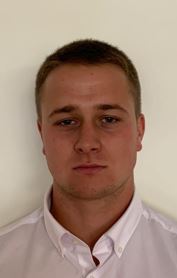 Apprenticeships aren't the 'easy' option. Holding down a full-time job and studying takes commitment and hard work, and it won't be right for everyone.  You'll need to prove yourself in the workplace, while getting to grips with studying for a higher level qualification. You'll be expected to achieve academically and at work, managing your time and adjusting to longer hours, with fewer holidays than at school, college, or university. You might have to travel or relocate to find the right opportunity for you.
Notes to Editors:
Contact Information:
Powersystems are powering the transition to a carbon free future
As a high voltage specialist electrical engineering company with over 45 years (1977-2022) experience Powersystems have grown by reputation to become a trusted force in the design, installation and commissioning of electrical infrastructure across the UK.
Celebrating 25 years as the first Lloyds National Electricity Registration Scheme 's accredited Independent Connection Provider (ICP), Powersystems are capable of delivering contestable grid connections at voltages up to 132 kV.
Since 2000, Powersystems have connected over 6 Gigawatts of renewable energy generation to the UK electricity grid, along with decarbonisation technology which includes; wind energy projects, solar, anaerobic digestion, hydroelectric, electrical vehicle infrastructure, short term operating reserve STOR, combined heat and power (CHP), Grid stability projects like rotating stabilisers, and battery energy storage systems (BESS) as well as commercial industrial private wire networks.
Working with partners, delivering sustainable power solutions, proudly the Powersystems high voltage specialist team have connected 27% of all U.K. onshore wind farm
At the core of the operation is a commitment to the highest values of health and safety, welfare, quality and the environment. Powersystems Integrated management systems are ISO accredited and their approach under their health and safety 'Priority No.1' brand is to aim for the best industry practice in all.
Powersystems UK Ltd. is an Employee-Owned Business and as such has a keen interest in the well-being of all its employees. They encourage and empower you to be imaginative, share great ideas and be involved in the success of the business.
Speak to Powersystems today
You can contact us as follows